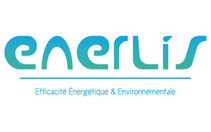 Enerlis is a French service company in energy and environmental efficiency. Enerlis integrates and coordinates energy and environmental expertise to help major energy consumers in social housing and communities reduce their energy bills and environmental footprint. The company understands the challenges associated with energy efficiency, going so far as to act as a third-party investor on behalf of its customers. Today, it is mobilized to implement innovative renewable energy systems. Completely independent of any energy service provider, the company achieved strong growth in 2018, reaching 30 million euros sales. 
Latest news: The EFL Academy
Launched in January 2021, the EFL Academy is EFL's online learning environment, offering exclusive courses on housing-related topics for our members and associates. 
Like our webinars, the EFL Academy offers another digital knowledge-sharing platform where members and associates can deepen their housing knowledge.
Courses are exclusively for the network and many are also offered by the network. If you'd like to contribute a course to the EFL Academy, get in touch with us at info@ef-l.eu. 
Take an EFL Academy course now!
Contact us
European Federation for Living
P.O. box 67065
1060 JB  Amsterdam
The Netherlands
e-mail: info@ef-l.eu