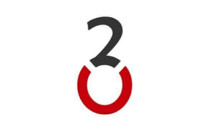 Tafkaoo is seit mehr als 15 Jahren ein Team, mit Büros in Berlin, Helsinki und Wien.
Tafkaoo Architects
Adolfstraße 4
D-13347 Berlin
Deutschland
https://www.tafkaoo.com/
TAFKAOO (The Architects Formerly Known as Otto and Oliver) Architects is an architecture studio directed by Otto Höller and Oliver Scheifinger for over 15 years, with offices in Berlin, Helsinki and Vienna. They were foundational in the creation of LiM (Living in Metropolises – the first European housing cooperative) and believe passionately in the importance of preserving and providing resources for the coming generations, their clients and partners.
Latest news: The EFL Academy
Launched in January 2021, the EFL Academy is EFL's online learning environment, offering exclusive courses on housing-related topics for our members and associates. 
Like our webinars, the EFL Academy offers another digital knowledge-sharing platform where members and associates can deepen their housing knowledge.
Courses are exclusively for the network and many are also offered by the network. If you'd like to contribute a course to the EFL Academy, get in touch with us at info@ef-l.eu. 
Take an EFL Academy course now!
Contact us
European Federation for Living
P.O. box 67065
1060 JB  Amsterdam
The Netherlands
e-mail: info@ef-l.eu