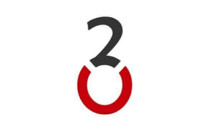 Tafkaoo is seit mehr als 15 Jahren ein Team, mit Büros in Berlin, Helsinki und Wien.
Tafkaoo Architects
Adolfstraße 4
D-13347 Berlin
Deutschland
https://www.tafkaoo.com/
TAFKAOO (The Architects Formerly Known as Otto and Oliver) Architects is an architecture studio directed by Otto Höller and Oliver Scheifinger for over 15 years, with offices in Berlin, Helsinki and Vienna. They were foundational in the creation of LiM (Living in Metropolises – the first European housing cooperative) and believe passionately in the importance of preserving and providing resources for the coming generations, their clients and partners.
About EFL
EFL is a unique network in Europe which combines the expertise and core activities of (social) housing companies, private companies and academic institutes. EFL has currently (2020) over 70 members and associates from 14 European countries.
Contact us
European Federation for Living
P.O. box 67065
1060 JB  Amsterdam
The Netherlands
e-mail: info@ef-l.eu