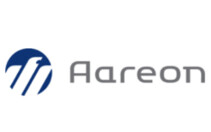 Aareon AG is Europe's leading consultancy and systems house for the property sector.
Aareon Nederland B.V.
Cornelis Houtmanstraat 36
7825 VG Emmen
https://www.aareon.nl/
Aareon AG is Europe's leading consultancy and systems house for the property sector. More than 2,800 customers from six nations use Aareon systems to manage over 10 million rental units. Aareon AG has about 1250 employees and had in 2013 revenues  of  173,4 Mio €.
Aareon AG operates as a consultancy and systems house for the management of housing and commercial properties in Germany, France, the Netherlands, the United Kingdom, Sweden and Norway. The company provides ERP systems for the housing sector, IT consulting, SAP, process consulting, and integrated consulting services. They also provide integrated services (B2B), such as Aareon invoicing,   integrated banking, Mareon service portal to connect craftsmen, BauSecura insurance services, integration of metering companies,  etc. In the B2C (business to customers)  area Aareon offers a range of CRM solutions based on portals and mobile services, in the  B2E (business to employees) as well.  In addition, they offer support and implementation services.  Aareon has also a strong position in offering services out of the cloud and as SaaS (Software as a service), the majority of the Aareon customers are using these services.
The company serves private-sector housing companies, cooperative housing societies, municipal and church-owned housing societies, property management companies and home owners' associations, insurance companies, property investment funds, companies managing owner-occupied property portfolios, commercial property operators, and financial investors.
Aareon AG sets the standards for managing complex business processes in the property industry – today and in the future. They do this by providing first-class and forward-looking solutions comprising consultancy, software and services to its customers and manages their outsourced business processes.
The company wants to create tangible added value for their customers and shareholders and be the preferred employer to their staff. In so doing, they wish to enhance their market position as a leading consultancy and systems house in the European property industry.
Latest news: The EFL Academy
Launched in January 2021, the EFL Academy is EFL's online learning environment, offering exclusive courses on housing-related topics for our members and associates. 
Like our webinars, the EFL Academy offers another digital knowledge-sharing platform where members and associates can deepen their housing knowledge.
Courses are exclusively for the network and many are also offered by the network. If you'd like to contribute a course to the EFL Academy, get in touch with us at info@ef-l.eu. 
Take an EFL Academy course now!
Contact us
European Federation for Living
P.O. box 67065
1060 JB  Amsterdam
The Netherlands
e-mail: info@ef-l.eu