EFL runs educational courses on housing, offering professionals across the career spectrum the chance to build on their knowledge and collectively develop solutions to some of the most pressing challenges facing the sector today. Both EFL

 members and non-members can attend EFL educational courses; EFL members usually receive a discount.
Launched in January 2021, the EFL Academy is EFL's online learning environment, offering exclusive courses on housing-related topics for our members and associates. 
Like our webinars, the EFL Academy offers another digital knowledge-sharing platform where members and associates can deepen their housing knowledge.
Courses are exclusively for the network and many are also offered by the network. 
If you'd like to offer a course, get in touch at info@ef-l.eu.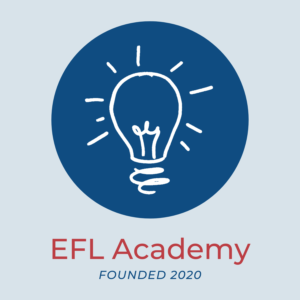 The EFL – EBZ Europe Summer School
Born in Bochum and Amsterdam, (Germany/ Netherlands) in 2017, the EFL – EBZ Summer School offers young professionals from the European housing sector the opportunity to be part of an exclusive international exchange every summer. It is usually organised by EBZ – the European Education Centre for the Housing and Real Estate Sector – in collaboration with EFL, Housing Europe, the European Federation of Public, Cooperative and Social Housing, and the Housing Initiative for Eastern Europe (IWO).
The Summer School's interactive programme combines academic knowledge with the expertise of practitioners to develop concepts and solutions to tackle the key challenges the housing sector faces today. 
The 2021 edition will take place online this year and starts on 5 July and ends on 12 July 2021. The topic is: SOCIAL HOUSING AND RAPID DIGITALISATION: WORKING TOGETHER (AND APART) We offer two free entries for each member organisatation. The original price is 350 €. More information: click HERE.
Case study: the EFL – EBZ Europe Summer School, 2018
The EFL – EBZ Summer School focused on The Future Role of the Housing Sector in Smart Cities in 2018. 
The digital transformation of cities is a major challenge for city-makers across most of the world. Indeed, new technologies increasingly shape public space and our everyday lives – from smart benches to smart meters. They promise more sustainability through resource efficiency or cleaner mobility, and opportunities for new business models based on data. They also come with risks, however, from biased algorithms to technological surveillance and data privacy breaches.
Taking a critical angle, the Summer School challenged students to reflect on questions like: 
Is the "Smart City" really the answer to all our questions? 

Will digitalisation make our cities more liveable and help us meet our climate goals? 

How can we ensure that the changes are for the benefit of the many and not of the few? 

How can the housing sector live up to its role as a forming force of urban neighbourhoods? 
The European exchange of best practices and innovative approaches allowed students to develop new ideas and concepts in interactive workshops, discuss risks related to the development of smart cities and smart homes, see real examples in field visits, meet fellow young housing professionals from other European countries, and grow their personal and professional network.
We convert new ideas into action.
EFL is results-driven and member-led. Our members are committed to working together to create concrete results – tangible, worthwhile projects. Together, we develop tools and services and co-operate in EU funded programmes. Our members and associates drive and shape our work: our staff act as facilitators, communicators, and consultants. Want access to our unique network of housing actors and projects?
Join us today!