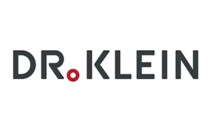 Dr. Klein is an independent provider of financial services for private and institutional clients. For private clients, Dr. Klein identifies the ideal products to suit their individual finance-related requirements. Around 600 experts offer advice focusing on all issues relating to mortgage financing, insurance policies and retirement planning. The service is provided over the internet and in more than 200 branch offices. The company is not affiliated to any specific providers. Dr. Klein & Co. AG has been a preferred partner for the provision of financial services to the residential property industry, municipal clients and commercial real estate investors since 1954. Dr. Klein offers its institutional clients comprehensive support, competent advice and customised concepts for financial and portfolio management and business-related insurance policies. Its client-oriented consulting expertise and long years of working closely with all well-known credit and insurance companies ensure that Dr. Klein always has the simplest access to the best possible financial services. Dr. Klein is wholly owned by Hypoport AG, the internet-based financial services provider that is listed on the Frankfurt Stock Exchange.
Latest news: The EFL Academy
Launched in January 2021, the EFL Academy is EFL's online learning environment, offering exclusive courses on housing-related topics for our members and associates. 
Like our webinars, the EFL Academy offers another digital knowledge-sharing platform where members and associates can deepen their housing knowledge.
Courses are exclusively for the network and many are also offered by the network. If you'd like to contribute a course to the EFL Academy, get in touch with us at info@ef-l.eu. 
Take an EFL Academy course now!
Contact us
European Federation for Living
P.O. box 67065
1060 JB  Amsterdam
The Netherlands
e-mail: info@ef-l.eu