IWO- Housing Initiative for Eastern Europe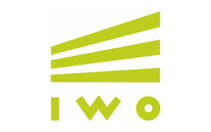 Initiative Wohnungswirtschaft Osteuropa
Initiative Wohnungswirtschaft Osteuropa
Friedrichstr. 95
10117 Berlin
Deutschland
http://www.iwoev.org/de/home
The aim of IWO e.V. is to promote the co-operation of private and public enterprises and organizations as well as private people of in and foreign country and to bundle their activities in the range of the development of free market structures to the building and housing industry to central and Eastern Europe.
IWO (Initiative Wohnungswirtschaft Osteuropa) – Housing Initiative for Eastern Europe – is an association of private and public partners who aim at a market-oriented and ecological development of the housing and construction economy in Eastern Europe. Focusing on different participants from various fields, IWO pursues a comprehensive approach. The co-ordination of the experiences and solutions offered by the participants regarding business management, technology, energy and financing, shall enable a sustainable and in each case repeatable know-how-transfer for all specific customers. It also shall contribute to the development and implementation of projects and programmes within the housing and construction economy.
The main targets of the Housing Initiative for Eastern Europe as a registered society are as follows:
Initiation of and participation in the development and implementation of repeatable model and pilot projects within the housing and construction economy in Eastern Europe;
Participation in the conception and preparation of housing projects and programmes on the basis of pilot projects. The target is a broad and sustainable development of the housing economy in Eastern Europe especially considering energy savings and the reduction of CO2-emission;
Assistance in institution building and legislation aiming at market-oriented structures;
Advanced training and education programmes within the housing and construction sector.
Website: http://www.iwoev.org 
About EFL
EFL is a unique network in Europe which combines the expertise and core activities of (social) housing companies, private companies and academic institutes. EFL has currently (2020) over 70 members and associates from 14 European countries.
Contact us
European Federation for Living
P.O. box 67065
1060 JB  Amsterdam
The Netherlands
e-mail: info@ef-l.eu
Inspire, colaborate and work together?
As member or associate of EFL you get entrance to a unique network in the housing sector, offering opportunities for cooperation and doing business. Housing companies, both in the social housing and private sector can sign up as a member. Companies in the chain of value creation within the housing industry and development can apply for an asscoiated partnership. EFL is also open for scientific institutes and public organisations.
Apply to be a member