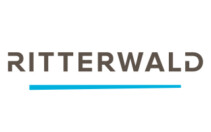 RITTERWALD is an experienced and delivery-focused consultancy.
Kranzler Eck
Kurfürstendamm 22
10719 Berlin
https://www.ritterwald.de
We make every square meter count.
RITTERWALD is a delivery-focused consultancy with offices in Berlin and Frankfurt. We turn ideas into action.
RITTERWALD offers custom-tailored consulting solutions for the real estate sector, the related energy business and the facility management market.
We are experts in the real estate sector and we create value for property companies. Ever since RITTERWALD was founded in 2011, serving the needs and challenges of the real estate industry has been our specialty. Our clients profit from our extensive and detailed industry understanding which comes from our continuously growing portfolio of successfully delivered projects.
We understand the market in all its facets.
We are experts in real estate, energy management and facility management and we know the exact benchmarks for the goods and services in these markets. The consulting services we offer our clients are built upon our up-to-the-minute understanding of market and mega trends and our extensive knowledge of competitors on the ground.
We are experts in the industry.
We know how companies in the real estate business work and we help you put efficient structures and processes in place. As our clients you can benefit from optimized cost structures thanks to the procurement and restructuring projects we deliver across the entire value chain.
We have M&A expertise.
We structure dynamic sale processes and implement them efficiently. We know exactly what services and which contracts maximize value and we'll structure the target accordingly.
Latest news: The EFL Academy
Launched in January 2021, the EFL Academy is EFL's online learning environment, offering exclusive courses on housing-related topics for our members and associates. 
Like our webinars, the EFL Academy offers another digital knowledge-sharing platform where members and associates can deepen their housing knowledge.
Courses are exclusively for the network and many are also offered by the network. If you'd like to contribute a course to the EFL Academy, get in touch with us at info@ef-l.eu. 
Take an EFL Academy course now!
Contact us
European Federation for Living
P.O. box 67065
1060 JB  Amsterdam
The Netherlands
e-mail: info@ef-l.eu