News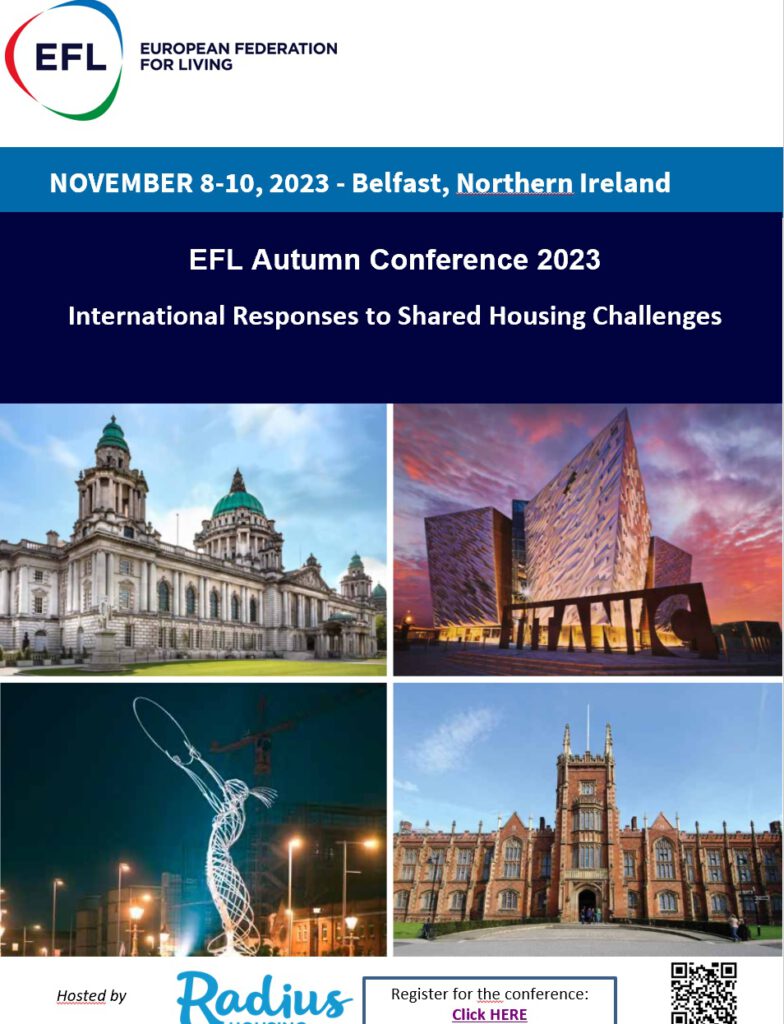 We are delighted to announce that EFL's Autumn Conference is taking place against the captivating backdrop of Belfast, the dynamic capital city of Northern Ireland. Our host for this event is Radius Housing, Northern Ireland's largest social landlord, dedicated to providing care and support to an portfolio of over 33,000 homes.We prepare to present an interesting program that promises a fusion of insightful lectures, interactive sessions, enriching workshops, and opportunities to rejuvenate your professional connections.
Our lineup of expert speakers will delve into an array of relevant topics, including:
Future Living Solutions for an Ageing Population
"AI in Housing": Unveiling the Potential of Artificial Intelligence
Designing for Changing Demographics: A Blueprint for Inclusivity
Urban Regeneration: Unlocking the Potential of Belfast's Vacant Spaces
Transforming Belfast's Markets Area: A Tale of Regeneration
Community Investment and Shared Futures: Navigating Pathways to Progress
Notably, we are pleased to offer enriching site visits that include the iconic Titanic Quarter, Radius's Black's Gate, and Hemsworth Court. These visits will illuminate the remarkable strides being made in social housing and community development. Agenda: click HERE. Sign Up: click HERE. Interested in a flavour of Belfast and our host Radius Housing ? Watch this short movie.