News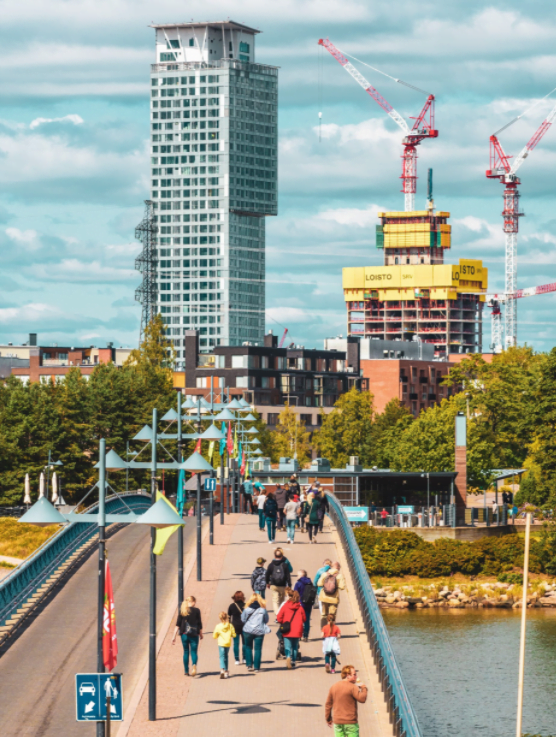 The European Federation for Living (EFL), a European wide network of over 70 housing actors from 19 European countries, has just launched its first ever EFL Design Challenge: Affordable Community Living in Smart City Kalasatama.
This Design Challenge offers student teams around Europe the chance to design a concept for a real site in the 175-hectare Kalasatama neighbourhood near the centre of Helsinki, Finland. EFL is looking for interdisciplinary, co-creative student teams who want to push the limits of creativity and bring forth new ideas for sustainable urban communities on a real-life site. 
Designs should accommodate diverse types of households across their life cycles, include community and shared facilities, and address the urgent need to mitigate and adapt to climate change. They should incorporate sharing, learning, working, co-living, and other support scenarios and promote residents' well-being, privacy, and social and economic inclusion. Teams must be student-led, although they can include professionals, and must have the architectural design skills to create a plan to scale. 
Why sign up? This Design Challenge offers participants a unique chance to explore opportunities for smarter, healthier, greener, and more digitally connected patterns of living, and build them into people-centred designs. For students, it represents a unique opportunity to design for a real-life project, win a cash prize, gain experience and recognition for their CV and/or portfolio, explore their creative side outside their academic studies, and develop their team-working and design-thinking skills
The winning team will win a €4000 prize and their design will be implemented onsite. The runner up will win a prize of €2000. There is also an innovative thinking award of €500 and an undergraduate award of €500. The Jury will be chaired by Anni Sinnemäki, Deputy Mayor for Urban Environment, City of Helsinki; jury members are still being confirmed. More details about the awards ceremony and entries exhibition are coming soon. 
This competition is organised in collaboration with Village Co-Living, Living in Metropolises (LiM), the City of Helsinki, The Housing Finance and Development Centre of Finland (ARA), London South Bank University LSBU, TU Tampere and GloBLD. It is sponsored by the European Federation for Living (EFL) and The Housing Finance and Development Centre of Finland (ARA).
Registration is open from now until 21st May 2021. The submission deadline is 21st June 2021.