News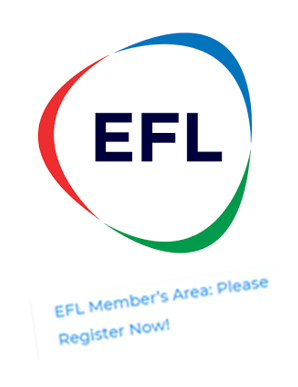 We have a new EFL website and, with it, a brand spanking new member's area! All EFL members are kindly requested to register.

Registering only takes two minutes and has many benefits: 
Easy contact with fellow EFL members

Easy access to event registration

Direct access to the EFL digital library

Direct access to the EFL Teams environment
In the near future, member services like the EFL Academy will only be accessible via the member area.
How to register?
Go to the webpage called Member Access.
On this page, click on the green button called 'register'. You will automatically be transferred to the member registration page.
Fill in your personal details and then click on the 'Submit' button.
You're done!
You will then receive an e-mail to confirm your registration. The confirmation is done by hand, so you may have to wait a few days to receive confirmation. 
Thank you in advance for registering!