News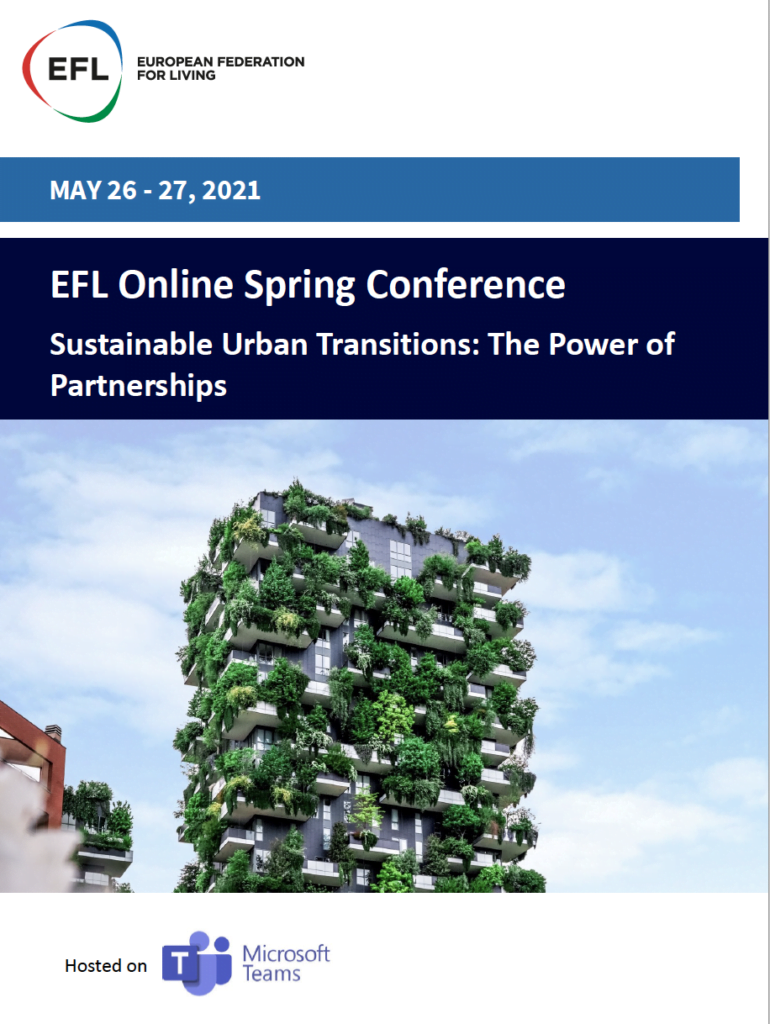 EFL Spring Conference 2021 
Sustainable Urban Transitions: The Power of Partnerships
26-27 May, 2021


This year's EFL Spring Conference will focus on sustainable urban transitions. The focus will be the power of partnerships – particularly between housing stakeholders and city representatives – to stimulate and scale positive change at the city-level.

We will have speakers from major European cities (in the EFL network) and housing providers for a diverse range of interesting sessions covering:

How local authorities and housing actors can work together for sustainable transition at the city-level.

The long-term impacts of COVID-19 on the housing sector, particularly with regards to sustainability.

The EFL General Assembly, plus updates on all the network's projects and activities, including the Topic Group projects, the H2020 BRAVE project, the RE-DWELL project, the CHARM project, the Design Competition, ELENA and more.

An interactive workshop about community development hosted by Eutropian.

More information about individual workshops and speakers will be coming your way soon.