News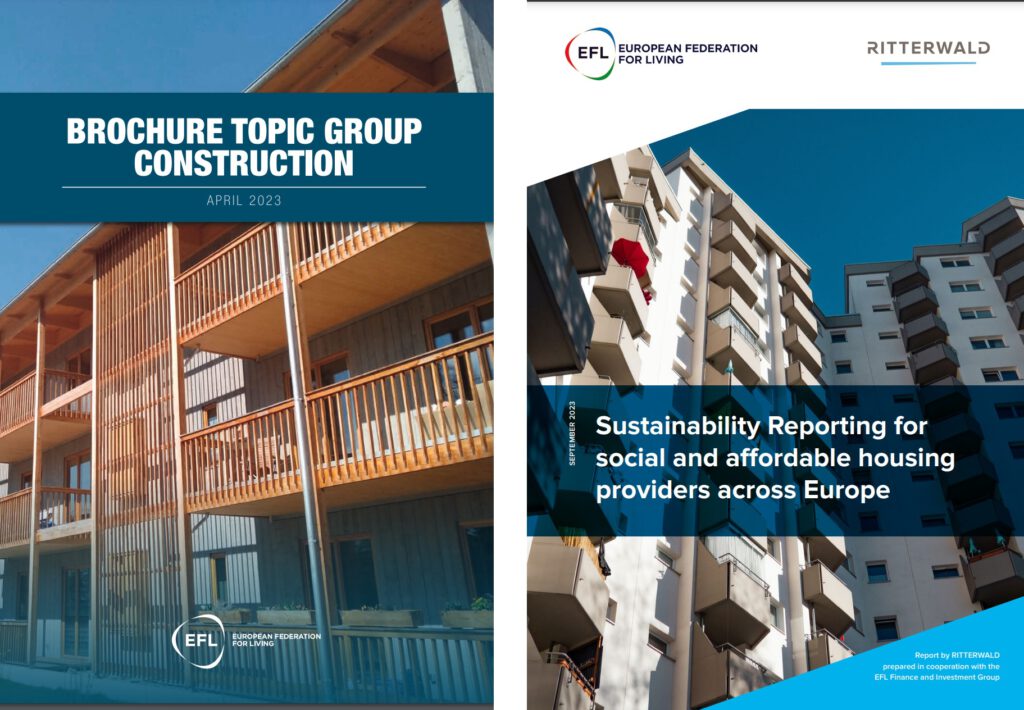 EFL is excited to introduce two new professional publications available for free download on our website.
Sustainability Reporting for Affordable and Social Housing in Europe

Author: Ad Hereijgers, consultant at EFL associate Ritterwald
This report delves into upcoming European regulations related to ESG (Environmental, Social, and Governance) reporting obligations and the EU and UK Taxonomy. It explores the implications of these regulations for social landlords.
Emphasizes the critical role of generating and analyzing the key data in compliance.
Highlights the progress made by several EFL members and identifies areas where improvements are needed.
Concludes by outlining the remaining steps and invites collaboration and knowledge sharing within the Finance and Investments topic group. Download the report here.

Summary of the Construction Topic Group Meeting in Bad Aibling, April 2023, Bavaria

Provides insights from the recent meeting held in Bad Aibling, Bavaria, focusing on cost-efficient and energy-efficient construction practices.
Research from TU Munich underscores the importance of simplicity in construction for achieving climate-neutral building stocks.
Highlights that expensive investments in installation technology and ventilation are often unnecessary but can significantly impact pricing.
Offers readers the opportunity to read the full publication to gain a deeper understanding of these findings. [Read the publication here](insert link).
These publications are valuable resources for staying informed about crucial developments in the field of sustainable housing and cost-efficient construction. We encourage you to explore them and share your thoughts with us. Link to the report.