News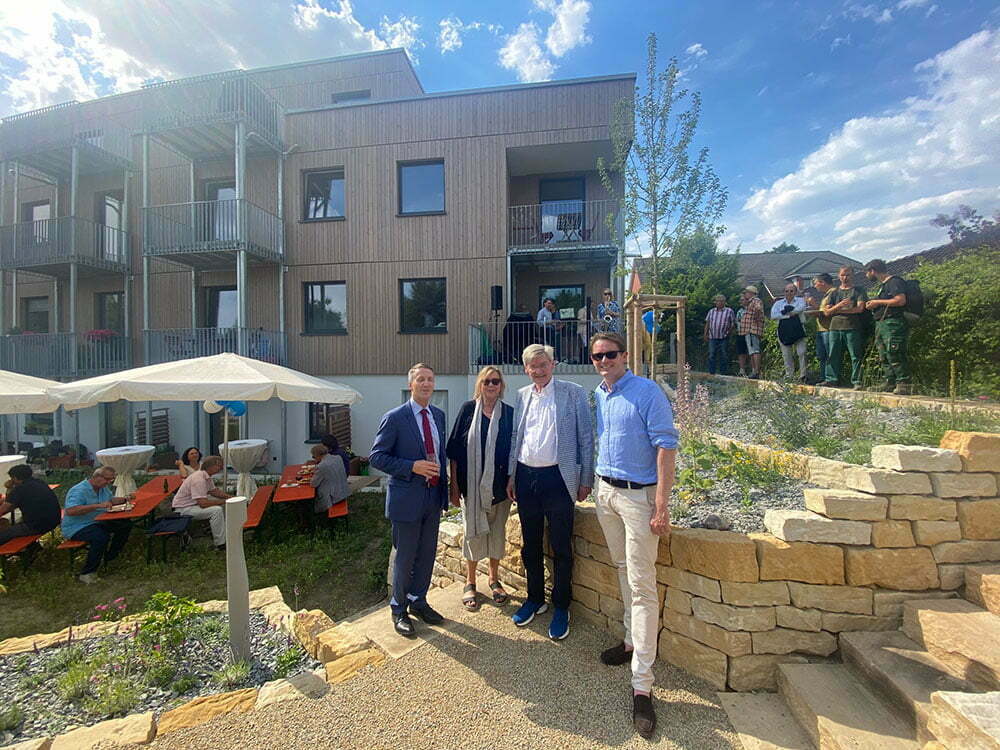 The Board and residents of the first project of LiM, Living in Metropolises, celebrated on Friday 24 June the official opening of this housing complex. LiM is the first European housing cooperative, created by EFL member ' Wohnungsgenossenschaft1892' , within the EFL community. '1892' CEO Dirk Lönnecker, accompanied by the 'Berzirksbürgermeister' and chair of the supervisory board Marc Bonjour.
The first European cooperative new construction project was built on Ewaldstrasse in Treptow-Köpenick. The 40 apartments were built in close cooperation between LiM SCE as the European developer and owner with Berliner Bau- und Wohnungsgenossenschaft von 1892 eG as the general tenant.
During construction, the focus was on sustainability and resource-saving use of the building material. Accordingly, the house was built from wood. A photovoltaic system on the roof supplies the house with solar power. Heat is supplied by heat pumps coupled to surface collectors in the ground next to the house. An innovative lighting concept in the outdoor space protects insects with special light, and the landscaped outdoor area contributes to the biodiversity of the environment with a planted noise barrier. In addition to parking spaces and charging stations for e-vehicles, there are also covered bicycle parking areas.
Due to their size and floor plans, the 40 apartments are suitable for families, single people or even shared apartments. The compact 2- and 3-room apartments in the 4-floors building are accessed via an open portico structure, which doubles as a communication space in front of each apartment. All apartments are equipped with parquet flooring, underfloor heating and a kitchenette.