News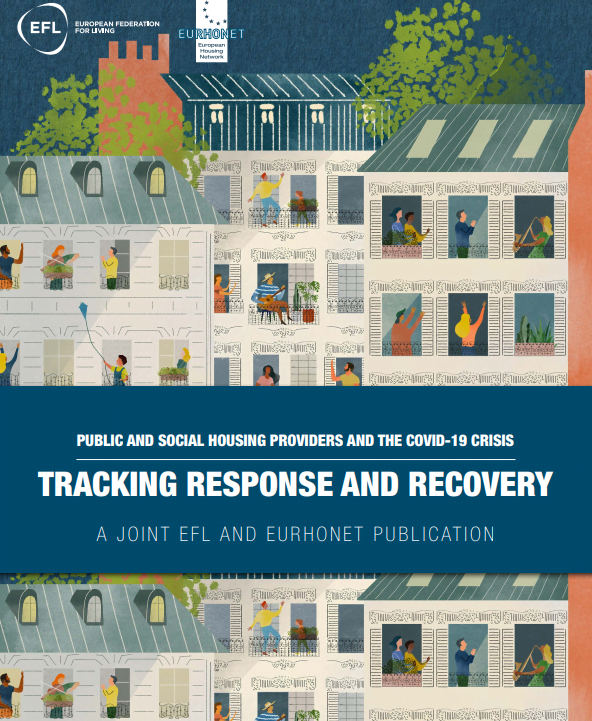 The EFL Social Domain and Eurhonet Social Integration topic groups have already shared for many years the ambition to improve the living conditions of vulnerable people in local neighbourhoods. They do this by sharing best practices from different European countries, visiting successful projects and sharing working methodologies among housing professionals.
A challenging year
In many ways, 2020 has been a challenging year for our networks and for all of us as individuals. In-person meetings came to a temporary standstill and our members' focus shifted more than ever towards the needs of local people and local communities. Housing providers centred their services around rebuilding resilience among their tenants. However, there is no doubt that the impact of the pandemic had a different magnitude of effect on the most vulnerable communities – one that is still being felt today (June 2021).
Social Domain Report
This report is an attempt to acknowledge the impressive work that public and social housing provider members of EFL and Eurhonet have done to support their tenants and wider communities since the beginning of the pandemic, and particularly during national lockdowns. By describing the immediate effects of the crisis members experienced and presenting some best practice examples, this report also reflects on the role of housing providers in community resilience beyond the crisis and lists the medium to long term changes already underway that the sector is likely to continue to face in the coming years.
Special thanks!
Finally, we would like to thank John Stevens and Natalie Jones for their hard work upholding the continuation of joint EFL-Eurhonet activities during this difficult period and for the resulting fruitful collaboration between our two networks, witnessed in this report. We would also like to thank Lily Maxwell for her amazing work writing the report.
Enjoy the read!