Last week, from 6th to 8th of April, the Topic Group Construction met in Milano and Bolzano for a three-day event on the reduction of CO2 emissions. We had many interesting speakers and discussions touching on how to accelerate the energy transition to reach European and global climate goals. The meeting was hosted by EFL member CasaClima, an agency linked to the Province of Bolzano – South Tyrol and specialised in the energy transition and sustainability of the building sector.
On the first day, we had the opportunity to visit the Porta Nova district of Milano, where the famous Bosco Verticale building is located. This district, which was destroyed during the Second World War, was redeveloped as Milan's new business district starting in the early 2000s. We then traveled to Bolzano where we had our welcome dinner.
On the second day, we learned about Casa Clima's activities, with a presentation of the climate and sustainability certifications the agency has developed for all different types of buildings, ranging from residential to hotels, schools and even wineries. Then, members from the UK, France, Italy, the Netherlands and Germany gave an overview of CO2 emission reduction policies and strategies in their respective countries. Finally, to close the morning session, we learned about smart city development in Bolzano through the Sinfonia project, which focuses on social housing refurbishment as one of three main pillars.
In the afternoon, we visited Alperia's thermal energy storage tower, which is part of Bolzano's district heating network. This was a good opportunity for the group to discuss the challenge of sustainable energy provision not only at the building, but also at the neighborhood and city-level. We then headed to the Casanova social housing district for a bus tour. We also visited a building owned by IPES, the public housing company of the Province Südtirol/Alto Adige, which was refurbished as part of the Sinfonia project. We finished the day with wine tasting at an old family production site going back to the 14th century.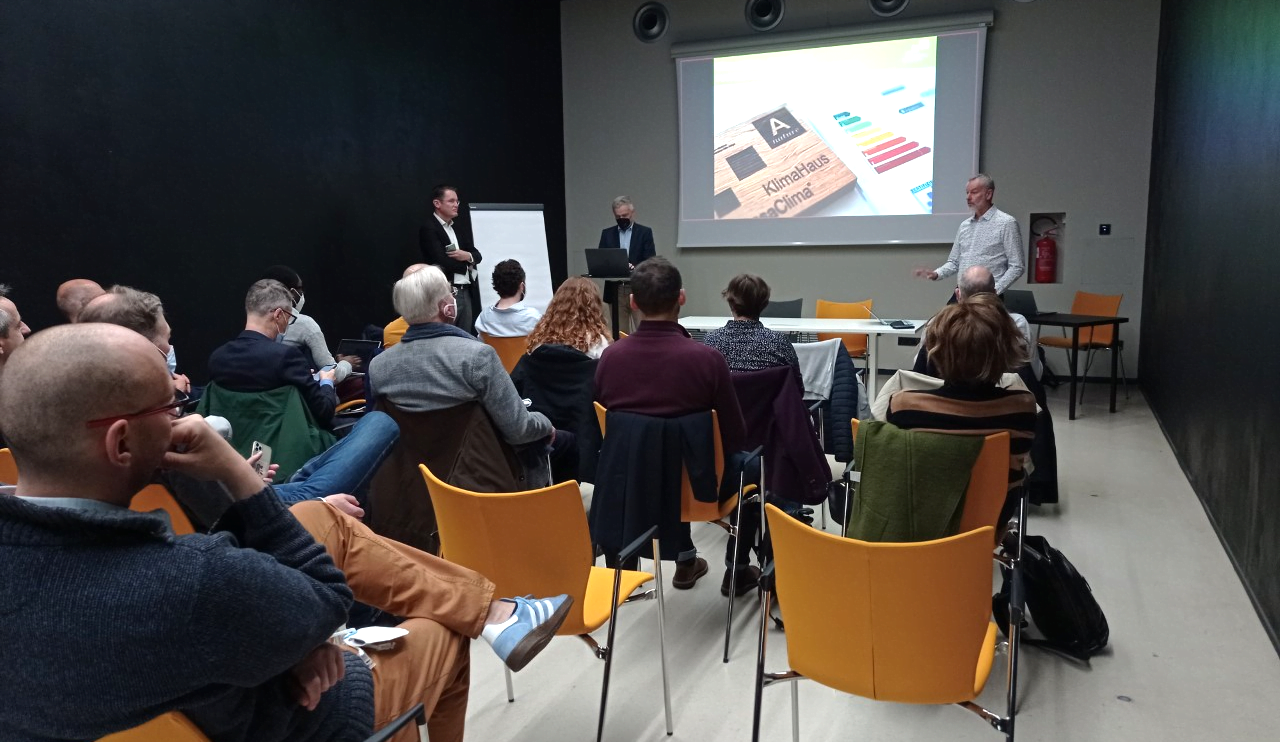 On the third day, we learned about research conducted by Eurac's Institute for Renewable Energy, which manages 9 laboratories to conduct building components and facade testing. Through close collaboration with the industry, these laboratories support the development of more energy-efficient building materials, processes and technologies. This was followed by a larger discussion on concrete actions that housing companies can take to reach the emissions reduction goals set for 2030, such as providing charging stations for electric cars, installing hybrid heating solutions, and using biomass-based materials. Finally, we concluded the programme with workshops and a group discussion on how to apply the lessons learned during these three days.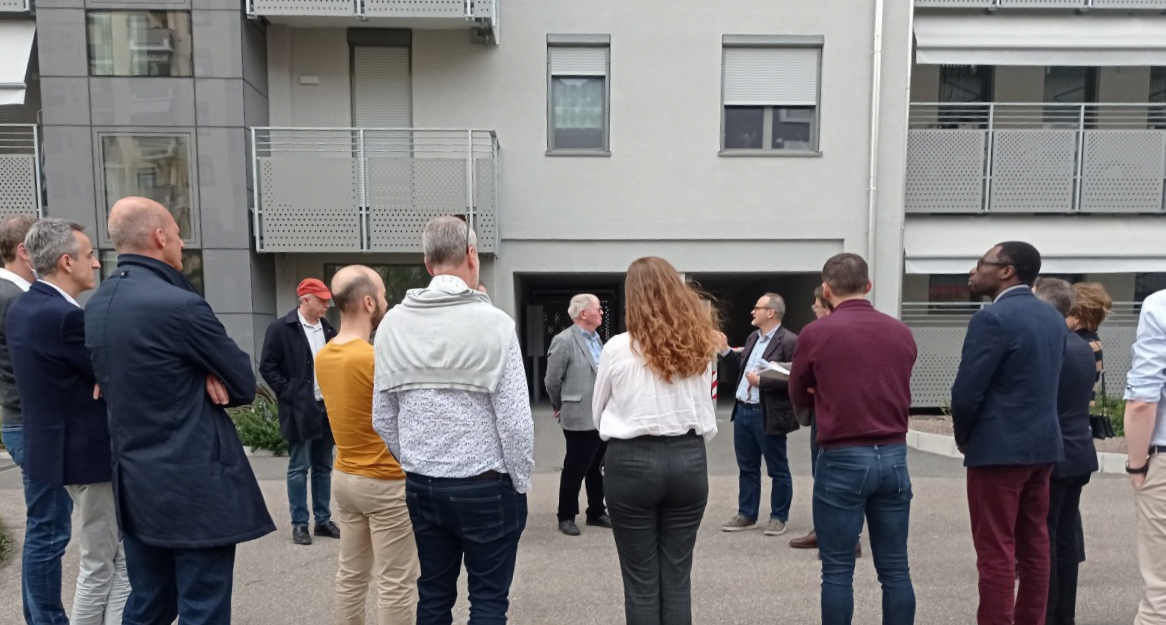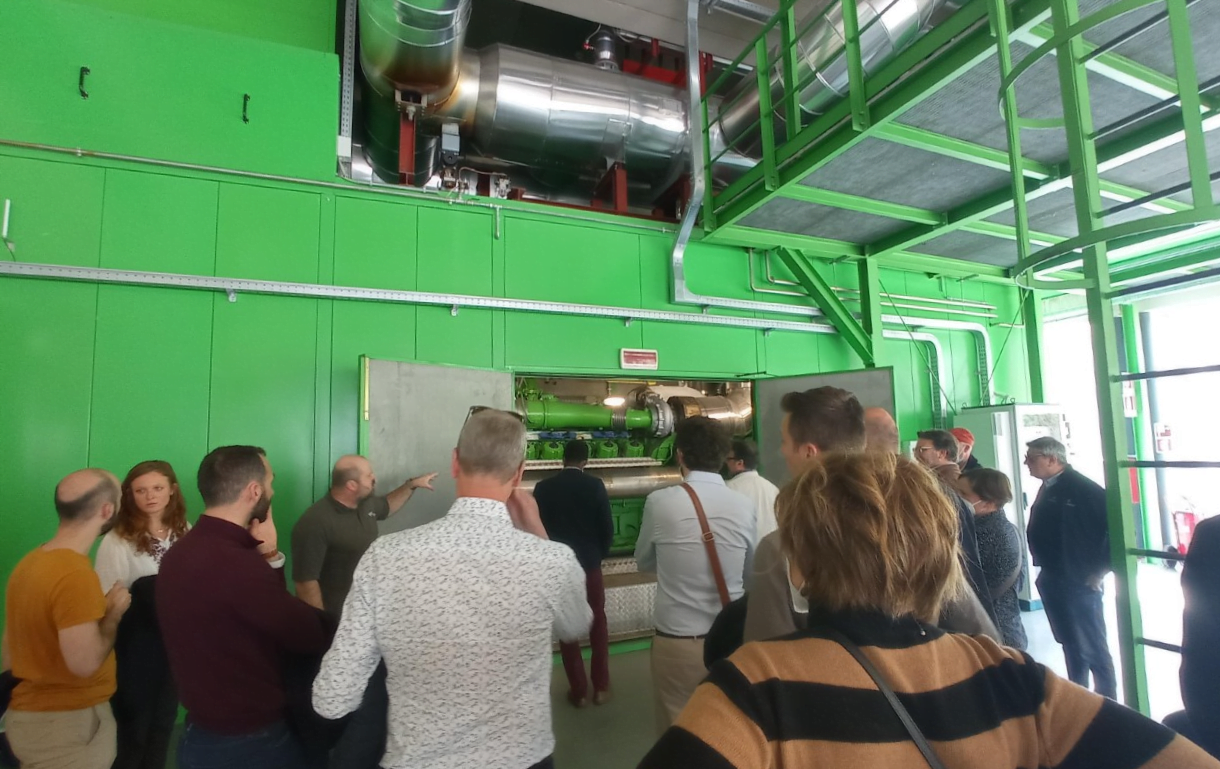 We convert new ideas into action.
EFL is results-driven and member-led. Our members are committed to working together to create concrete results – tangible, worthwhile projects. Together, we develop tools and services and co-operate in EU funded programmes. Our members and associates drive and shape our work: our staff act as facilitators, communicators, and consultants. Want access to our unique network of housing actors and projects?
Join us today!