News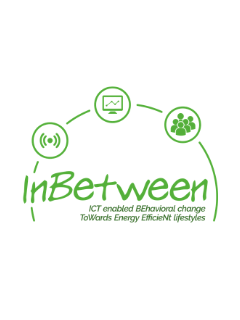 EFL member, Vilogia is a key partner in the InBetween project consortium (funded from the European Union's Horizon 2020 research and innovation programme under grant agreement No. 768776), which started three years ago. Marie Longueville, Vilogia representative, will be speaking at a webinar about the project's key learnings and results on 23 September 2020 from 10 – 12.30 am CEST.
The Project Consortium succeeded in developing a set of smart solutions for buildings which promote energy-efficient lifestyles by assisting users to identify ways that they waste energy, learn how they can conserve energy and motivate them to act.
AGENDA
10.00 -10.15: InBetween Project Introduction – Project Coordinator Federica Fuligni (RINA)
10.15 -10.35: InBetween Platform and Mobile App – Project Technical Coordinator Marko Batic (PUPIN)
10.35 -10.50: The project experience in Austria– Project Partner Helmut Bruckner (SONNENPLATZ)
10.50 -11.00: The project experience in France –VIDEO by Project Partner Marie Longueville (VILOGIA)
11.00 -11.15: How InBetween promotes behavioral change – Yael Parag – (IDC)
11.15 -11.45: Q&A session 11.45 -12.00: Conclusions and "#Smarthabits Photo Contest" Award ceremony– Project Technical Coordinator Federica Fuligni (RINA)
Join the InBetween webinar to learn more about all project results!
Register for the webinar here.