News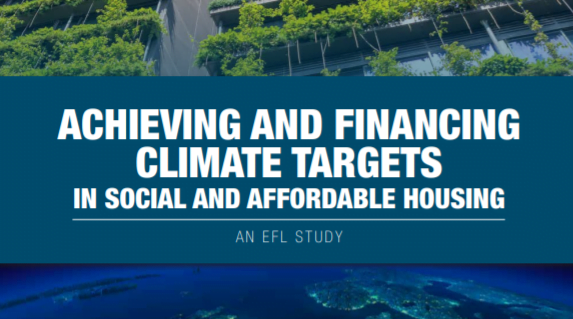 On 9 December 2021 from 11:00 to 12:15 hours (CET), EFL organises a webinar on how to accelerate retrofitting of housing stock owned by housing associations. During the webinar you will be informed about, how through extensive cooperation, we found a pathway to develop an action plan that supports energy and climate strategies.
Achieving and financing climate targets
This webinar is dedicated to the EFL publication 'Achieving and Financing Climate Targets'. This project has been initiated within the Topic Group Finance and Investments in 2019. Leadership of the project is performed by Corne Koppelaar of Places for People. More info and the agenda will follow soon. The webinar will be hosted in MS Teams.