News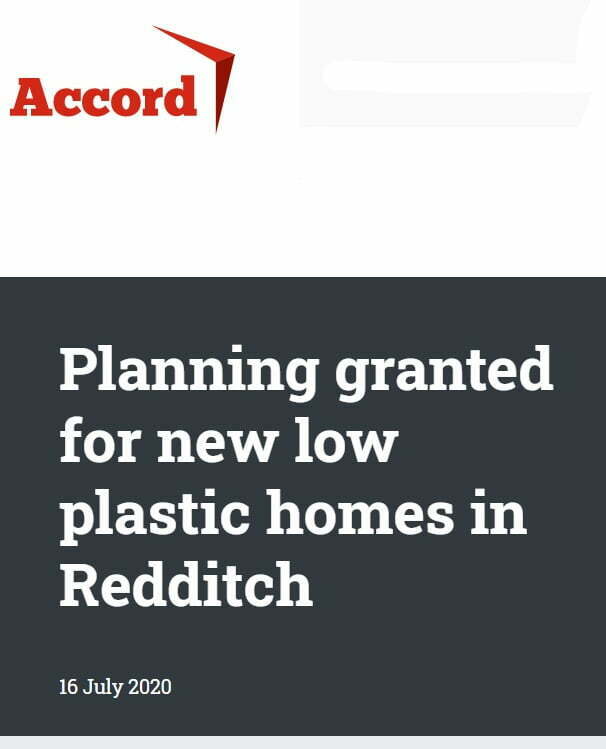 On 2 December 2020, Dr Anita Blessing chaired the webinar on Virtually Plastic Free Houses + Social Impact of Circular Economy. Anita is senior Academic and Network Coordinator at EFL. As an introduction of this webinar, Peter Hoogeweg (EFL) updated the EFL community about the Interreg NWE funded CHARM project, focused on the development and promotion of circular building strategies within the social housing industry. Thirty people attended the webinar.
Virtually Plastic Free Houses
Carl Taylor – Assistant Director of New Businesses at Accord Housing Association (UK) – introduced Accord's virtual plastic free houses. This unique project of new construction, based in Redditch (UK), will deliver twelve affordable new built homes using plastic free alternatives to reduce environmental impact.
In August 2020, Renda published a Dutch article on the virtually plastic free houses. In Germany, this article was translated by DW die Wohnungswirtschaft and published in November 2020.
Social Impact of Circular Economy
Dr Halima Sacranie is a research fellow and group lead of the Housing and Communities Research Group (HCRG) at the University of Birmingham and investigating the social impact of circular economy, in cooperation with professor David Mullins (University of Birmingham) and doctoral researcher Sultan Çetin (TU Delft). Halima discussed the social impact of circular housing and the role of tenants.
EFL Members can see and download all presentations via Google Drive.