Chalmers University of Technology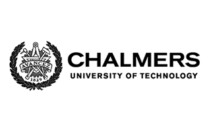 Architecture and Civil Engineering
This department is a merger of the former Department of Architecture and Department of Civil and Environmental Engineering. The new department represents a broad field of knowledge theory ranging from engineering science to social science to the humanities and design-based, artistic research. These different perspectives enable strong interdisciplinary development in this field and a broader discussion of different aspects of sustainability. Ongoing cooperation between the two existing departments as regards research and education is already in place, and these conditions will be further improved in autumn 2017 when the departments move to their new, shared premises. Together, we will be a complete environment in the field of architecture and the built environment, well equipped to taken on common challenges in our pursuit of a sustainable society.
Latest news: The EFL Academy
Launched in January 2021, the EFL Academy is EFL's online learning environment, offering exclusive courses on housing-related topics for our members and associates. 
Like our webinars, the EFL Academy offers another digital knowledge-sharing platform where members and associates can deepen their housing knowledge.
Courses are exclusively for the network and many are also offered by the network. If you'd like to contribute a course to the EFL Academy, get in touch with us at info@ef-l.eu. 
Take an EFL Academy course now!
Contact us
European Federation for Living
P.O. box 67065
1060 JB  Amsterdam
The Netherlands
e-mail: info@ef-l.eu