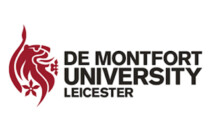 The Centre for Comparative Housing Research (CCHR) at De Montfort University (DMU) is based in Leicester, in the heart of England.  The Centre is based in the Department of Politics and Public Policy in the Faculty of Business and Law.  CCHR provides undergraduate and postgraduate professional housing education across the country, and our new MBA Housing programme has an international student body.  We have a number of PhD students researching housing related topics.  CCHR staff are involved in a range of research and consultancy projects and we have won research award grants from organisations including the Economic and Social Research Council, the Arts and Humanities Research Council and the Joseph Rowntree Foundation.  We have engaged in knowledge exchange research projects, including recently with Places for People in the UK.  CCHR has also been involved in research for the Chartered Institute of Housing on the future of frontline housing roles.
Latest news: The EFL Academy
Launched in January 2021, the EFL Academy is EFL's online learning environment, offering exclusive courses on housing-related topics for our members and associates. 
Like our webinars, the EFL Academy offers another digital knowledge-sharing platform where members and associates can deepen their housing knowledge.
Courses are exclusively for the network and many are also offered by the network. If you'd like to contribute a course to the EFL Academy, get in touch with us at info@ef-l.eu. 
Take an EFL Academy course now!
Contact us
European Federation for Living
P.O. box 67065
1060 JB  Amsterdam
The Netherlands
e-mail: info@ef-l.eu