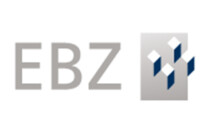 Europäisches Bildungszentrum der Wohnungs- und Immobilienwirtschaft
EBZ
Springorumallee 20
D- 44795 Bochum
https://www.e-b-z.de/
The EBZ – European Training Centre of the housing and real estate business was founded in 1957 and is Europe's largest provider of education, training and continuing education for the industry. They are a non-profit foundation under the auspices of the Federation of German housing and real estate business e. V., the FOW the housing industry association Rheinland Westfalen e. V. and the BFW Association of Independent housing companies.
Latest news: The EFL Academy
Launched in January 2021, the EFL Academy is EFL's online learning environment, offering exclusive courses on housing-related topics for our members and associates. 
Like our webinars, the EFL Academy offers another digital knowledge-sharing platform where members and associates can deepen their housing knowledge.
Courses are exclusively for the network and many are also offered by the network. If you'd like to contribute a course to the EFL Academy, get in touch with us at info@ef-l.eu. 
Take an EFL Academy course now!
Contact us
European Federation for Living
P.O. box 67065
1060 JB  Amsterdam
The Netherlands
e-mail: info@ef-l.eu