ENHR- European Network for Housing Research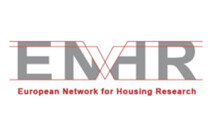 European Network for Housing Research
Delft University of Technology
PO Box 5043 // 2600 GA Delft // The Netherlands
https://www.enhr.net/
The European Network for Housing Research (ENHR) was established in 1988 to provide an organizational platform for institutions and individuals in (and outside) Europe, who are actively engaged in housing research. It now has about 1000 individual and nearly 100 institutional members representing almost every country in Europe. The ENHR structure is based on thematic working groups.
The purpose of the ENHR Working Groups is to further research on particular topics in the field of housing and urban studies. Members of Working Groups usually come from a variety of academic disciplines and from different parts of Europe and from outside Europe. Some of the groups at the periodic ENHR conferences, while others coordinate their activities outside the ENHR conferences.
The aim of ENHR to cooperate with EFL is to have better access to practioners in the field of the housing industry.
EFL takes advantage on the cooperation with ENHR by the large scientific knowledge which is available, which is open for EFL members as well.
Latest news: The EFL Academy
Launched in January 2021, the EFL Academy is EFL's online learning environment, offering exclusive courses on housing-related topics for our members and associates. 
Like our webinars, the EFL Academy offers another digital knowledge-sharing platform where members and associates can deepen their housing knowledge.
Courses are exclusively for the network and many are also offered by the network. If you'd like to contribute a course to the EFL Academy, get in touch with us at info@ef-l.eu. 
Take an EFL Academy course now!
Contact us
European Federation for Living
P.O. box 67065
1060 JB  Amsterdam
The Netherlands
e-mail: info@ef-l.eu