ETH Zürich- Center for Research on Architecture, Society and the Built Environment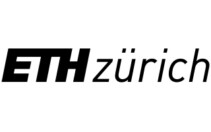 ETH Zürich- Center for Research on Architecture, Society and the Built Environment
ETH Zürich
Departement Architektur
HIT H 13
Wolfgang-Pauli-Strasse 27
CH-8093 Zurich-Hönggerberg
www.wohnforum.arch.ethz.ch
As a core area of living, housing is subject to the interplay between social and technological transformations. This challenge is at the heart of our activities at the internationally positioned research centre ETH Wohnforum – ETH CASE (Centre for Research on Architecture, Society & the Built Environment). Our work focuses on the design of liveable housing environments, relying in the process on our many years of experience in the field of housing research in Switzerland and abroad. The results are practically relevant solution approaches to the design of liveable cities and to the development of good and affordable housing.
Latest news: The EFL Academy
Launched in January 2021, the EFL Academy is EFL's online learning environment, offering exclusive courses on housing-related topics for our members and associates. 
Like our webinars, the EFL Academy offers another digital knowledge-sharing platform where members and associates can deepen their housing knowledge.
Courses are exclusively for the network and many are also offered by the network. If you'd like to contribute a course to the EFL Academy, get in touch with us at info@ef-l.eu. 
Take an EFL Academy course now!
Contact us
European Federation for Living
P.O. box 67065
1060 JB  Amsterdam
The Netherlands
e-mail: info@ef-l.eu