I IBW Institute for Real Estate Construction and Housing, Vienna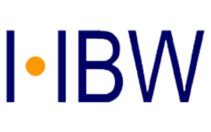 I IBW Institute for Real Estate Construction and Housing
Institute for Real Estate, Construction and Housing Ltd.
PF 2 , A 1020 Vienna
Austria
http://iibw.at/index.php/en/
The Austrian Institute for Real Estate, Construction and Housing ltd (I IBW: Institut für Immobilien, Bauen und Wohnen)  joined EFL as our latest research institute. 
I IBW was established in the year 2000. It is one of the leading research and consultancy organisations on housing finance, housing legislation, housing policy and energy efficiency in the residential sector in Austria, the EU, CEE and CIS countries. Meanwhile, I IBW has been active in one dozen countries.
Projects are conducted for national and local governments, international organisations and the private sector. Among I IBW's reference projects are numerous studies on the Austrian system of social housing and housing finance, housing profiles, housing market surveys, legal gap assessments, housing legislation and social housing implementation projects for several CEE countries.
Latest news: The EFL Academy
Launched in January 2021, the EFL Academy is EFL's online learning environment, offering exclusive courses on housing-related topics for our members and associates. 
Like our webinars, the EFL Academy offers another digital knowledge-sharing platform where members and associates can deepen their housing knowledge.
Courses are exclusively for the network and many are also offered by the network. If you'd like to contribute a course to the EFL Academy, get in touch with us at info@ef-l.eu. 
Take an EFL Academy course now!
Contact us
European Federation for Living
P.O. box 67065
1060 JB  Amsterdam
The Netherlands
e-mail: info@ef-l.eu