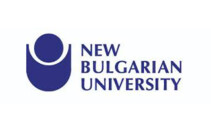 New Bulgarian University
New Bulgarian University
1618 Sofia, Bulgaria 21
Montevideo Str.
https://nbu.bg/en
In July 1989, a group of higher education scholars and researchers set up a Society for a New Bulgarian University aimed at reforming the system of Bulgarian higher education. On 18 September 1991, the Society was awarded university status under the name of New Bulgarian University with a resolution by Bulgarian Parliament.
Link to New Bulgarian University.
From 2009 to 2014 NBU's programs of study were reviewed and updated to enhance the link between education and employment in response to the changing needs of the labor market. In Bachelor's and Master's programs the focus shifted on independent studies, practicums and internships relevant to students' degree program and future professional career. All NBU undergraduate students received the opportunity to earn a Minor in the same field as their Major, or in a different one, free of charge. All NBU programs emphasize learning and individual development over degree completion cultivating critical and creative thinking, sensitivity to cultural difference, and problem‐solving and equipping them with the tools to build fulfilling and productive life.
Latest news: The EFL Academy
Launched in January 2021, the EFL Academy is EFL's online learning environment, offering exclusive courses on housing-related topics for our members and associates. 
Like our webinars, the EFL Academy offers another digital knowledge-sharing platform where members and associates can deepen their housing knowledge.
Courses are exclusively for the network and many are also offered by the network. If you'd like to contribute a course to the EFL Academy, get in touch with us at info@ef-l.eu. 
Take an EFL Academy course now!
Contact us
European Federation for Living
P.O. box 67065
1060 JB  Amsterdam
The Netherlands
e-mail: info@ef-l.eu