Universitat Rovira i Virgili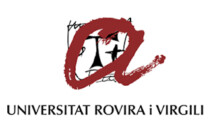 Universiteit Rovira i Virgili
Universiteit Rovira i Virgili
Carrer de l'Escorxador, s/n
43003 Tarragona
https://www.urv.cat/en/
The Universitat Rovira I Virgili is located in the province of Tarragona, close to Barcelona. They are a young and dynamic university serving the needs of society, open to the world and, at the same time, closely connected to their social and economic surroundings. They offer a wide range of academic programs in all levels of higher education (bachelor, master and doctoral levels as well as lifelong training programs) that covers all fields of knowledge: engineering and architecture, arts and humanities, health, and social and experimental sciences.
Latest news: The EFL Academy
Launched in January 2021, the EFL Academy is EFL's online learning environment, offering exclusive courses on housing-related topics for our members and associates. 
Like our webinars, the EFL Academy offers another digital knowledge-sharing platform where members and associates can deepen their housing knowledge.
Courses are exclusively for the network and many are also offered by the network. If you'd like to contribute a course to the EFL Academy, get in touch with us at info@ef-l.eu. 
Take an EFL Academy course now!
Contact us
European Federation for Living
P.O. box 67065
1060 JB  Amsterdam
The Netherlands
e-mail: info@ef-l.eu