Urban Planning Institute of the Republic of Slovenia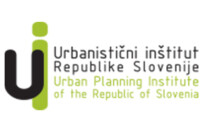 Urban Planning Institute of the Republic of Slovenia
Urban Planning institute of the Republic of Slovenia
Trnovski pristan 2
1000 Ljubljana
Slovenia
https://www1.uirs.si/en-gb/Home
The Urban Planning Institute of the Republic of Slovenia (UIRS) was founded in 1955. Today, UIRS remains the central Slovenian research institution in the fields of spatial planning and housing solutions. The researchers at the UIRS comprise an interdisciplinary group of experts in various areas and disciplines, including urban planning, geography, sociology, economics, architecture and other areas. As a result, the scope of research (scientific know-how) at the UIRS is very broad, encompassing fields such as housing.
UIRS intensively collaborates with numerous research and professional organisations across Europe in the implementation of research projects which are co-funded within the framework of various European Commission programmes or individual European organisations. UIRS researchers have been working in this area for quite a long time. The successful collaboration in the implementation of various research projects enables the acquisition of valuable international experience and provides opportunities for the mutual exchange of knowledge and innovative solutions between participating countries. This is also our aim for joining EFL.
Latest news: The EFL Academy
Launched in January 2021, the EFL Academy is EFL's online learning environment, offering exclusive courses on housing-related topics for our members and associates. 
Like our webinars, the EFL Academy offers another digital knowledge-sharing platform where members and associates can deepen their housing knowledge.
Courses are exclusively for the network and many are also offered by the network. If you'd like to contribute a course to the EFL Academy, get in touch with us at info@ef-l.eu. 
Take an EFL Academy course now!
Contact us
European Federation for Living
P.O. box 67065
1060 JB  Amsterdam
The Netherlands
e-mail: info@ef-l.eu